If you haven't heard yet, Dana White has stated that the UFC is looking into creating the women's strawweight (115lbs) division in 2014.
This is gigantic news for WMMA, and just one of the signs, that WMMA is gaining ground, and quick. Only about two years ago, did all-female promotion, Invicta FC, come in on the backs of the strong leadership from Shannon Knapp, and put on there first event. Fast forward to today, and it's great to see the UFC recognizes the talent available at 115lbs.
So what does this mean for Invicta and it's surrounding weight classes?
Well, as we saw with UFC's 135lbs inclusion, girls from 145 and and 125 moved down and up to fight in the UFC. Germaine de randamie, Jessica Andrade, Rosi Sexton among others.
As for invicta Shannon released this statement, which was essentially saying they have a great working relationship with the UFC and will continue to put on events and strawweight fights.
*
Now let's take a look at the potential roster, which in my honest opinion, is stacked to the fucking tits. The depth is greater than bantamweight women, and flyweight men, no doubt.
The natural strawweights - these are girls that have already made a name for themselves at the weight class
1. Jessica Aguilar - 5 ft 4 - 31
2. Claudia Gadelha - 5 ft 3 - 24
3. Carla Esparza - 5 ft 1 - 26
4. Ayaka Hamasaki - 5 ft 2 - 31
5. Katja Kankaanpaa - 5 ft 4 - 32
6. Felice Herrig - 5 ft 4 - 29
7. Joanne Calderwood - 5 ft 6 - 26
8. Mizuki Inoue - 5 ft 4 - 21
9. Mei Yamaguchi - 5 ft 0 - 30
10. Alida Gray - 5 ft 4 - 36
11. Patricia Vidonic - 5 ft 2 - 34
12. Emi Fujino - 5 ft 3 - 33

13. Tecia Torres - 5 ft 1 - 21
14. Rose Namajunas - 5 ft 5 - 21
15. Bec Hyatt - 5 ft 6 - 24
16. Herica Tiburcio - 4 ft 11 - 21
17. Kinberly Tanaka Novaes - 5 ft 3 - 22
18. Stephanie Eggink - 5 ft 8 - 25
19. Heather Clark - 5 ft 6 - 33
20. Kailin Curran - 5 ft 3 - 22
21. Emi Tomimatsu 5 ft 1 - 31
22. Mika Nagano - 5 ft 3 - 29
Every single girl here, has the ability and talent that, I feel, can be considered "UFC" level talent...
Other strawweights worth mentioning (Brazil's 115 scene is rich):
Camila Lima, Livia Souza, Mylla Torres, Andressa Rocha, Norma Rueda Center and maybe the GOAT, Megumi Fujii will make a run with this UFC news (but I'd prefer her to retire)

That's 26 girls. I'm so fucking excited, it's retarded.
Oh, and how would an introduction to the 115 women via Ultimate Fighter sound? I know it's dying for a lot of fans, but a recent poll of favorite Canadian women, just proved that the Ultimate Fighter still works. It ain't Forrest Griffin, Michael Bisping power, but in the poll, Sarah Moras (TUF) had way more votes than Alexis Davis (a girl, who already has two wins in the UFC on main cards + Invicta and Strikeforce exposure)
The Ultimate Fighter is still viable, ONLY FOR THE WOMEN.. fuck the men. The UFC please stop cutting top 10 fighters like Okami and Fitch, so that there's room for all these TUF males.
__________________________________
Girls from 105lbs and 125lbs - Invicta is no doubt going to lose a chunk of it's roster
Almost every girl in my atomweight rankings has fought at 115lbs before
WMMAnalyze team just went around asking girls on Facebook and Twitter, if they had any plans on moving up or down for a shot at the UFC 115lbs weight class, with a lot of positive responses (some answered, some didn't obviously)

1. Michelle Waterson - 5 ft 3 - 27

@ErikssonLau at the moment I'm want to focus on keeping my #invictafc belt!

— Michelle Waterson (@karatehottiemma) November 18, 2013
Key words. "At the moment" Michelle Waterson could have an impact the way Benavidez and Demetrious Johnson did at 135lbs. She is the current Invicta atomweight champ and consensus #1 atomweight. She has the is "hot" and can fight package that sells oh so well.Yeap yeap yeap.
Waterson also, Favorited by "RT" where I added "Key words 'at the moment'", so I'm gonna take that as UFC 115lbs is definitely a goal of hers.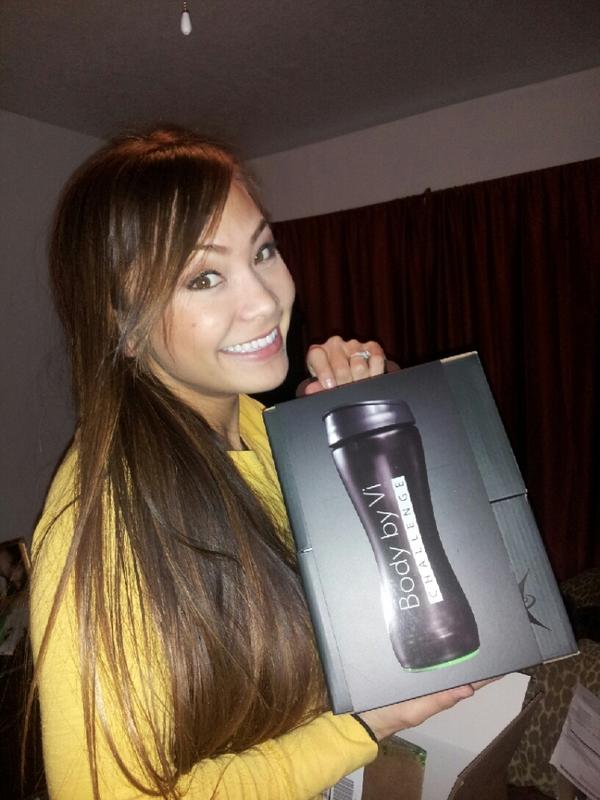 Michelle
2. Jessica Penne - 30 - I don't think she has the power or strength to impose her grappling game at 115, but at 5 ft 5, she is a big atomweight

3. Simona Soukupova - 5 ft 1 - 36

Simona Soukupova's coach responded via Facebook:
"Simona would certainly consider the move up to 115 if the UFC came knocking. She is aware she would be small at 115 but she is strong and she has already fought some of the best at that weight and held her own so we would certainly have to think about it :)"
Beast atomweight. One of the most physically imposing atomweights. Standing guillotine's are usually indicators for strength, in my opinion. Better act fast at 36.
4. Cassie Rodish - 5 ft 1 - 33

@ErikssonLau absolutely !!! Hope they do any ultimate fighter for 115

— cassie (@cassierodish) November 18, 2013
5. Lacey Schuckman - 5 ft 3 - 25

@ErikssonLau If given the opportunity, it would be a welcomed blessing!

— Lacey Schuckman (@ladielacey) November 18, 2013
She is best known for losing a close split decision to Michelle Waterson
6. Seo Hee Ham - 5 ft 2 - 26
She gave a confusing answer to a confusing question. I asked her if she's UFC Strawweight or atomweight and she replied "atomweight". But, I don't think she's ever fought outside of Japan/Asia and every one of her opponents has been Japanese, she might be content to toil in the Japanese WMMA scene, which would be unfortunate. Really fun fighter to watch, who has fought the absolute best of the best in Japanese WMMA history.
7. Stephanie Frausto - 5 ft 2 - 23
Ehh,she's Zoila Frausto's (now Gurgel, aka Jorge Gurgel's wife) little sister, that's all I have to say.
8. Lisa Ellis - 5 ft 4 - 30
@danawhite ...let me have a piece of @rosenamajunas PLEASE!! #10 pick for 115??? Post pregnancy..I'll whip her ass! Let me show you Dana!

— Lisa Ellis (@LisaEllis115) November 17, 2013
She's back. After over a year off due to getting impregnated by fellow MMArtist Eddy "Fast" Ellis (insert busting quickly joke here). She gave Jessica Penne a helluva fight allllll the way back at the inaugural Invicta FC 1, before losing by strikes in round 3 (I thought Penne broke her, after thinking the ref stopped the fight to early). She's been doing this shit since she was 21! And absolutely deserves a spot on the future UFC strawweight roster. Upside is limitied, however.
Now, let me know why my rankings are stupid cause they're subjective. Newsflash fight rankings are always subjective, and based on opinion. Unless there's a system like in Tennis or Golf, but I hate those.
9. Naho Sugiyama - I dont think she cuts any weight to make atomweight, plus she is the product of being ranked due to only Japan having an atomweight division for the longest time "not UFC level"
10. Alex Chambers - 5 ft 3 - 35

via Facebook:
How could I not consider it! Pretty exciting thought ... never thought it would be possible ever while I was still fighting I wonder if Megumi Fujii is considering coming out of retirement ... would be great to see her have a fight in the UFC.
Frail, frail, frail at 105lbs, in my eyes. I think she could add some muscle and make 115 work. I like her ground game, which just makes the fact Mizuki Inoue tapped her out in one round amazing. At 35, she ain't no spring chicken (sport-wise) as the saying goes.
I'm actually surprised some of these women are as old as they are, I always thought they were all in there mid twenties - early thirties.
11. Amber Brown - 5 ft 4 - 24
via speaking to her on Facebook was the only one with a different opinion:
"No, I'm only focusing on getting into Invicta... I Love Invicta and what they have done and are doing for WMMA. Getting in there has been my goal since day 1."
The #10 atomweight is best known for going over to Japan and fighting to of there most seasoned fighters (losing to strawweight Emi Fujino and top 10 at the time atomweight, Ishikawa) Even though I think it's foolish to not move up to 115 even if it means giving up a weight disadvantage. She is 5 ft 4, and it was most likely the tights she was wearing against Ishikawa (tights that should be banned by the way) but she looked very thin, and has the frame to go up to 115.
12. Sadae Numata - 5 ft 3 - 41 FORTY ONE
Absolutely shredded at 105, and I would think fighting at 115 would be healthier for her. Really enjoy her style of fighting. She doesn't just hold you when she gets top position, and has fight stopping intentions.
13. Kikuyo Ishikawa - not UFC level, and Japanese, which means probably doesn't even cut weight already
14. Celine Haga - 5 ft 4 - 29
if @ufc gonna have try outs in 115lb I will go to vegas for sure!! #gainweight #believe #makeithappen @danawhite

— celine haga (@celineHaga) November 15, 2013
She got annihilated at strawweight, but her game has improved a lot even if it's been at 105lbs. The girlfriend of Joachim "Hellboy" Hansen starting fighting after only, I think at most half a year of MMA training. She looks like she could add some meat onto her frame in her most recent fight I saw of hers against Sadae Numata. She has a Mark Hunt-ish story (1-11 to start her career), but is now 4-1, the loss to Numata, who came in overweight at 105lbs.
15. Tessa Simpson - 5 ft 2 - 27
Tessa Simpson via her Facebook fanpage:
"Just found a good reason to go back up to 115lbs!! Ha!"
This was followed by her linking a story on UFC adding 115lbs.
Simpson made a very impressive return to MMA after a lengthy hiatus, taking out undefeated prospect Paulina Granados at Legacy Fighting Championship. Check out the fight
.
I really think this 115lbs division is going to break down many barriers and misconceptions. When people see very masculine women in "Cyborg Santos" beating on a "feminine" looking woman, it just looks terrible. This division is going to show that feminine women can display beautiful violence. We already know the huge draw an aesthetically pleasing girl, who can fight, is (Ronda, Gina, and Miesha does have more Twitter followers than (interim) Champs Renan Barao, Dominick Cruz and Demetrious Johnson)
The biggest difference I see with flyweights moving up to bantamweight is girls like Rosi Sexton and Jessica Andrade are shorter than most actual bantamweights. Conversely, Carla Esparza the current Invicta 115 champ is 5 ft 1, while girls in atomweight don't have the height discrepancy that flyweight girls have. The exception has been Jessica Evil Eye, and more than one girl can be make a similar impact.
That's 10 more potential "UFC level" talent coming in. Now, I don't think all these girls are gonna try for the UFC, even though I think they absolutely should... Leslie Smith deciding to move down to 125 was a terrible decision IMO.
__________________________
The Flyweights - aka the potential giants
1. Barb Honchak - 5 ft 4 - 34

2. Leslie Smith - a 5 ft 9, 115lber, who doesn't starve themselves and work out like a super model just screams dangerous.

3. Vanessa Porto - 5 ft 5 - 29

Hello , if I call the UFC but I will lose weight ! !
I think what she means is if the UFC calls her to fight, she'll lose the weight. Porto's been fighting since 2005! I would love to see her at 115.
4. Jennifer Maia - 5 ft 4 - 25

5. Michelle Ould - 5 ft 2 - 32
Ould made headlines with her "white pride"... She got a fight at flyweight in Invicta 7, but her wrestling and grappling is already trouble for bigger flyweights.
6. Zoila Frausto - almost medically fucked up herself fighting at 115, in addition, to being the first blemish on Megumi Fujii's record.

7. Munah Holland - 5 ft 4 - 39

@ErikssonLau Right now I'm focused on Dec 7th, perhaps I'll be able to absorb that idea after...

— Munah Holland (@munah_holland) November 20, 2013
She's already one of the hardest punchers in MMA, in my opinion. At 39 this could prove a challenge.
8. Tonya Evinger - making 125 is tough already

9. Joanna Jedrzejczyk - 5 ft 6 - 26

10. Kalindra Faria - 5 ft 5 - 27
11. Carina Damm - 5 ft 4 - 34
I don't even care she's been caught TWICE for PED's, I love watching Carina Damm fight. She could go up to 135 or cut to 115. She has a very bulky physique, that a lot of time is probably put in to maintain it. She's been fighting since 2004, by the time the UFC has the division, that'll be 10 years. Regardless of her past, I'd give her a call, but then again, she might be content getting paychecks smashing much lesser girls. If she didn't take the step up in competition, she'd have Renan Barao like streak (before he went into the UFC).
12. Pearl Gonzalez - 5 ft 4 - 27
13. Julia Berezikova - 5 ft 6 - 30
14. Courtney Casey - 5 ft 2 - 26
Also:
Rosi Sexton - 5 ft 3 - 36 - weighed in at 121 against Zoila Gurgel before, but is 36, would be ranked right behind Zoila Frausto Gurgel if didn't move up to bantamweight
@ErikssonLau we'll see!

— Rosi Sexton (@RosiSexton) November 19, 2013
That "we'll see!" sounds like a "I'm considering the cut, quite seriously." But, yes, we will see.
Sheila Gaff - 5 ft 5 - 23 - Very muscular. Shed some of that muscle, and 115 might be possible. She'd be one spot ahead of Jennifer Maia if UFC didn't happen.
Casey and Ould stick out at only 5 ft 2. But, Joanne Calderwood and Heather Clark standing at 5 ft 6 are able to make 115lbs without fading in the later rounds, so...
And I agree with the UFC bypassing flyweight for strawweight. Flyweight just isn't even close as deep, popular, or have any fighter that has star potential (Leslie Smith, maybe).
Others:
Jessica Andrade - 5ft 2 - 22 - should not be fighting at bantamweight. period.
Rin Nakai - 5 ft 1 - 27....... No one women (especially Asian) naturally looks the way Nakai does, long shot, but she could do it,... Does Dolce Diet work for women?
NSFW kind of
Karolina Kowalkiewicz - 5 ft 3 - 28 weighed in against Simona Soukapova at 53 kg (116lbs), before previously fighting at slightly higher weights. Very likely she stays at 115lbs. She has a very big following, especially in Poland... she has over 12,000 likes on her FB page, and that's with only 4 fights to her name
Some Numbers:
Top 22 Strawweights (115lbs)
Average height is 63.27 inches or around 5 ft 3 (this calculation I took me forever, I'm rusty with my maths)
Average age is about 27 years, nothing alarming here
Top 15 Atomweights (105lbs),
Average height is 62.75 inches or a bit under 5 ft 3 (I did not include Brown, Sugiyama or Ishikawa in this average)
Average age is about 30 years, 3 years more than strawweight, but again nothing alarming
Soukupova, Chambers and Numata drove the age up here, without them the average is 27.7 years
.
And that's it... that's a lot of talent. Kudos, UFC, I truly think this is gonna bring in a whole new "boom" of fans. There are many marketable girls. And I just self-completed in myself. Christ. This IS MY "TUF" BOOM OR "BROCK LESNAR" BOOM... I was part of the Brock Lesnar boom FYI, it's a little embarrassing, but oh well.
*
You can reach me @ErikssonLau on twitter and Facebook.com/WMMAnalyze and WMMAnalyze.tumblr.com Answering questions is like a hobby for me, so feel free to hit me up (seriously. it's cold out here in this lonely world)