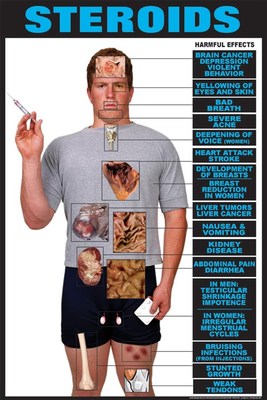 Taking much thought into this, I have finally come up with a possible scenario. Stephan "The American Psycho" Bonnar hasn't fought since his win against Kyle Kingsbury back on, November 11th 2011.
So much time has passed since then and many clean competitors have taken a sudden keen eye toward "medicine".
Just what if Chael Sonnen realized he was incomplete without artificial performance enhancer(TRT), and decided to use, to make the most of what he had? Maybe "The American Psycho" has taken the same route, having already tested positive for Boldenone, some form of steroid!
It just rubs me the wrong way when he says he is after twitter followers. It's not like he said it once, but in a dozen different interviews, So just maybe there is a message not fully coming across. That message could be Stephan Bonnar coming into this fight an inner raged "Psycho" fighting a technical striker with great Jiu Jitsu, could make for a hell of a match!
I believe that if Stephan Bonnar is on TRT there is no one to blame but those who use it and the powers that be who pass it...
Lead by example everyone! Kids coming up may not know much about it, but you want the kids to like you, but eventually when they grow up and find out more about their favorite fighters, they will also discover "therapy" is what made them so bad ass.
BYE